Website Creation in Belo Horizonte
Website Creation in BH, Manageable Website Creation, WordPress Website Development, SEO, Web Design – Belo Horizonte. Responsive Websites that adapt perfectly to Smartphones, with the AMP version included (New technology that allows ultra-fast charging on mobile devices). The benchmark for our success is your results. Reach the top, innovate, come to Colors!
THE RIGHT AGENCY FOR
YOUR WEBSITE IN BH
In the market for over 5 years, Agência Colors is a reference in quality in creating websites in Belo Horizonte. Our company is a national and international reference in digital services such as: Website creation, SEO and ad management on Google and Facebook / Instagram.
Our main services today in BH are indications of satisfied clients with their projects.
More than a Website Creation Agency in Belo Horizonte, the solution in digital technologies for your business is here, come to Colors. Get to the top!
We develop custom websites for all types of businesses in Belo Horizonte, some companies have reached the top position in Google for their top keywords, be part of our hall of success. Create a website in Belo Horizonte today, with best website agency in BH, come to Colors!
Here we understand the term "Digital Marketing" as: The set of online strategies that lead a company to have greater notoriety. Among the main strategies we can mention: SEO on the website, Content Marketing and Inbound Marketing on Social Networks and physical media, Google Ads, Facebook and Instram Ads and muitooo, believe me… Much more!
Resources
Specials Included:
The Colors Agency works with special resources in all website creations in Belo Horizonte. You can change everything yourself on your new professional website or online store in BH, our specialists are always helping to help each detail to be improved on the clients' websites.
Effective web campaigns to take your business to the next level, activities performed online with the aim of attracting new business, building relationships and developing a brand identity.
Sites with improvements for high visibility in search engines and integration with social networks. Maximizing website traffic, increasing your online visibility and increasing the ranking of websites in search engines.
Featured on Google and Social Media
In addition to developing your website, we'll work to get you to the top. We carry out campaigns with extreme assertiveness on Google and on social networks with its new website.
Marketing with a focus on BH 2023
We always follow the main trends about the online world, walk with those who look ahead of their time.
Institutional Sites – Website Optimization – Websites with Digital Marketing Included – Landing Page Creation – Portal Creation and Blog Creation in Belo Horizonte
Contact our agency and we will guide you to the best solution in sites, we have competent professionals who will carry out the development of websites according to your preference, contemplating the needs of your business. The first step is to collect information regarding your needs and preferences in order to analyze and create websites that meet your expectations and bring improvement to your results.
A business website has ceased to be a luxury item for a long time, customers are increasingly getting informed, looking for reviews and recommendations in tools such as Google my Business and Complain here, being well positioned and having authority on the internet will take you to a new level reaching more people, and regions not yet explored by their campaigns.
Digital Marketing – SEO – Website and Database Optimization – Data Analyzes – Ads – Organic Results – Inbound Marketing with always current strategies for Belo Horizonte.
SEO Website Optimization in BH
The SEO service – Search engine optimization complements the creation of websites with the purpose of promoting your business. It consists of creating websites following a pattern of programming techniques and advanced AI algorithms, which allows your website to be better positioned in the main search engines, such as: Google, Bing and Yahoo for keywords related to your company. This service basically consists of the implementation of special features that will make your website load faster, have a more friendly code for bots and the creation of highly relevant content.
Check the Complete List of Services
What we do:
HOW DOES THE
SITES DEVELOPMENT IN BH
Creating a website in Belo Horizonte is a diversified and complex process that our agency has simplified for you. It ranges from information architecture, design, and coding in a programming language to basic definitions of text and images that will be used in your project. Added to this, it is also necessary to analyze your business goals and clearly define which goals we want to achieve.
Types of Websites and Businesses
Do you have a store and would like to sell online? It is necessary to focus on the presentation of your products, photo quality, ease and security in the purchase process.
Are you a self-employed/liberal professional and would like to advertise your services? Your focus is on a professional and pleasant presentation of who you are, what you do, and what results you can bring to your clients. It is also important to make your potential customers' contact with you easier, as a website is also a good communication and service channel.
Do you have a company and want to promote your business to customers, partners and employees? You need a broader website, to meet different demands of each audience. Well-organized and easy-to-find information for each category, plus contact information, history and other relevant sections.
Do you like writing and need a blog? Your articles are the highlight of your site, and should be the main focus, followed by channels to contact you, such as social networks and contact forms.
Relevant Statistics About Sites in BH 2023
Focus on Quality Content: Prioritize creating relevant, useful, and engaging content for your target audience. Make sure the content is well written and easy to understand.
Keywords: Do research to identify the keywords your target audience is using and incorporate them into your website content. However, avoid overusing keywords as this can degrade the user experience and negatively impact your rankings.
On-page optimization: Ensure that all pages on your site are well-optimized, including meta tags, headings (H1, H2, etc.), friendly URLs, alt attributes on images, and other key elements.
User Experience (UX): Focus on improving the user experience on your website by ensuring it is fast, responsive and easy to navigate. Page loading time, mobile friendliness, and accessibility are important aspects to consider.
Optimization for voice search: Voice search is growing fast. To optimize your content for this trend, use natural language and directly answer questions your audience might ask.
Backlinks: Increase your site's authority by getting quality backlinks from other relevant and trusted sites. Focus on building relationships with influencers in your niche and sharing useful and interesting content.
Data analytics and tweaks: Regularly monitor your website analytics such as traffic, bounce rate, average time on page, and conversions. Use this information to make ongoing tweaks and optimizations to your SEO strategies.
Schema Markup: Implement Schema Markup (data structure) on your website to provide additional information to search engines and improve visibility in search results.
Local SEO: If you own a local business, optimize your site for local queries by including up-to-date contact information, map and hours of operation. Also, keep your Google My Business profile up to date.
Production of content in different formats: Explore the creation of content in different formats, such as videos, podcasts, infographics and publications on social networks. These formats can help attract new audiences and improve overall engagement.
Remember that the most effective SEO strategies are those that adapt to changes in user behavior and market trends. Stay tuned for updates to search algorithms and new best practices to keep your site competitive and ranking high in search results.
Your company featured on
digital world
Professional Website Development
Creation of a responsive site in Belo Horizonte that adapts to all types of screens, custom layouts aimed at engaging your target audience, text and images included in the project, Featured on Google and Social Networks.
Ultra Fast Speed ​​- Technical Support
Our servers are very high generation VPS and with plenty of resources for your website to take off like a rocket, we will also help you always!
SEO - Featured on Google
Our projects follow strict technical quality standards in codes, meta tags, titles, image attributes and much more.
Specialized Agency in
Creating Sites
BECAUSE THE
COLORS AGENCY?
Differentials
of our sites in Belo Horizonte
Premium Features
Everything on your new website will be of high quality and technology, count on the very best in promotion, SEO, web designer, your company at the top.
SEO
Having a beautiful website is not enough, it's needing to be well placed in the searches and reach good positions with the relevant keywords.
Conversions
In order to achieve the highest number of conversions your website will have contact forms, chat, WhatsApp and connections with your social networks.
Growth
After the delivery of your website, you will have all the necessary support for your company to grow more and more on the internet and reach new customers.
MAIN COURSES
TECHNOLOGIES
Check out below some technologies that we work on creating a website in Belo Horizonte and other digital services, developing several bespoke projects for our customers and partners, welcome to the future.
Comments
of Customers in the City
Yes Agile is one of the pioneer companies in the Safe training segment that are a fever in the main segments. We had the challenge of opening the path of this segment in MG and we thank the friends of Agência Colors for the excellence of the work as a whole.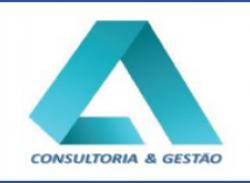 We entered into a partnership with Agência Colors in 2022 and they proved indispensable to Quatro's interests. After an enlightening meeting, where they showed us areas for improvement on our old site, we decided to work with them on creating a new site focused on greater interaction with users, and we couldn't be more satisfied with the results. The company was very helpful in supporting us with whatever we needed, solving doubts and involving us in the whole process, from the creation to the optimization of the proposed site, everything was done with extreme commitment, punctuality in the deadlines and an affordable price to our reality. Quatro Distribuidora recommends and is grateful for the work of Agência Colors.
Thank Agencia Colors for creating our website. A company with the ability to understand and execute the project, always exceeding expectations. I always recommend the services and we will do more projects together. gratitude to Weslei who always attends us with a lot of solicitude and disposition. Hug and success! Extremely professional company.
Our company is young and having a strong presence on the internet was one of the main differentials for us to reach a growing audience, the results on Google helped us a lot to gain space.
We value your privacy
We and our partners store or access device information, such as cookies, and process personal data, such as unique identifiers and standard information sent by devices, for the purposes described below. You may click to consent to processing by us and our partners for such purposes. Alternatively, you can click to refuse consent, or access more detailed information and change your preferences before giving consent. Your preferences will only apply to this website.
These cookies are necessary for the website to function and cannot be turned off on our systems. Typically, they are only set in response to actions you take that correspond to a service request, such as setting your privacy preferences, logging in or filling out forms. You can set your browser to block or alert you about these cookies, but some parts of the website will not work. These cookies do not store any personally identifiable information.
These cookies allow us to count visits and traffic sources so that we can measure and improve the performance of our website. They help us to know which pages are the most and least popular and to see how visitors move around the website. All information collected by these cookies is aggregated and therefore anonymous. If you do not allow these cookies, we will not know when you have visited our website.
These cookies allow the website to provide enhanced functionality and personalization. They may be established by us or by external providers whose services we have added to our pages. If you do not allow these cookies, some of these features, or even all of them, may not work correctly.
These cookies may be set through our website by our advertising partners. They may be used by these companies to build a profile of your interests and show you relevant advertisements on other websites. They do not directly store personal information, but are based on the unique identification of your browser and internet device. If you do not allow these cookies, you will get less targeted advertising.
Data and Cookie Policy Notice:
To improve your experience on our website, we use cookies to optimize navigation. By continuing on the site, you are agreeing to the use of these cookies, as per our Privacy policy.