Website Design for Clinics
Have you ever stopped to think about the importance of a well-designed website for the success of your clinic?
On this page, we cover "Creating Websites for Clinics" and show how a professional and attractive website can be the key to attracting and retaining patients, as well as to stand out in a competitive market.
Explore our content and see how creating an effective website can help your practice reach new heights in the digital world.
The Digital Revolution in Medical Clinics: Why Investing in a Website is Essential
According to a survey by the Pew Research Center, 80% of internet users research health online. With an efficient website, your clinic can become the first search option for thousands of potential patients, increasing visibility and credibility in the market.
Online Scheduling: Ease at Your Fingertips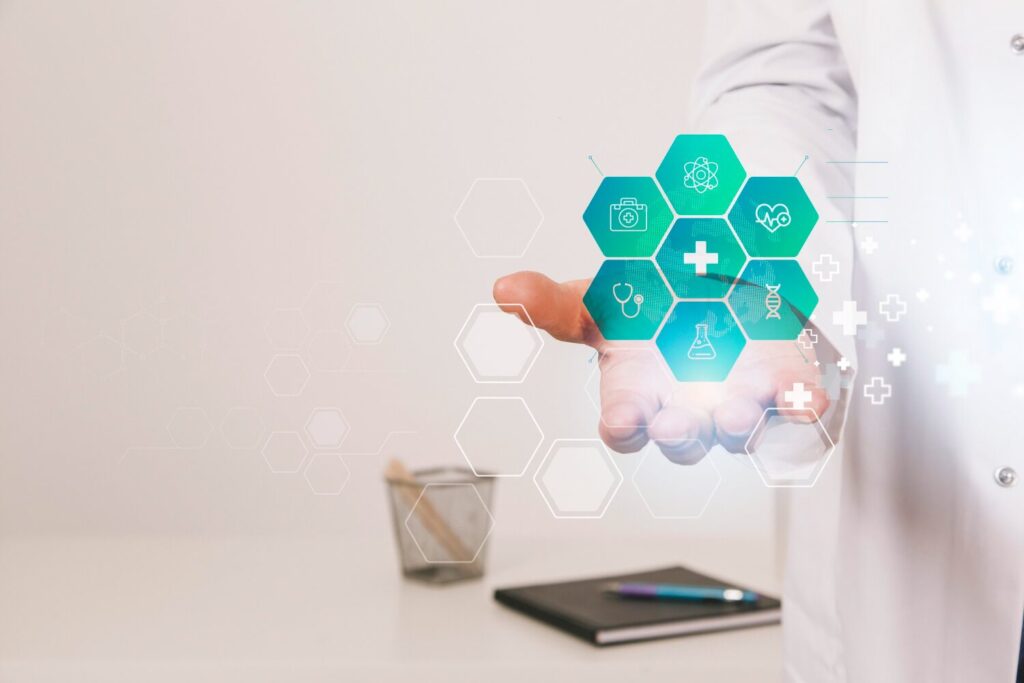 Optimize the patient experience with an online scheduling system integrated into your website. This digital solution allows patients to book appointments anytime, anywhere, streamlining the process and reducing wait times.
Telemedicine: Medical Consultations at a Distance
Telemedicine is a digital solution that offers remote medical consultations through videoconferencing, increasing accessibility and convenience for patients, in addition to optimizing the time management of healthcare professionals.
Electronic Patient Record (EPR)
The implementation of an Electronic Patient Record on the clinic's website allows the storage and organization of medical information in a safe and efficient way, facilitating sharing between health professionals and improving the quality of care.
Content Marketing for Medical Clinics: Health Education and Patient Engagement
Content marketing is a digital strategy that uses the creation and distribution of relevant and informative content to attract, engage and convert potential patients. A website with quality content strengthens the clinic's reputation and increases online visibility.
Search Engine Optimization (SEO): Increase the Visibility of your Medical Clinic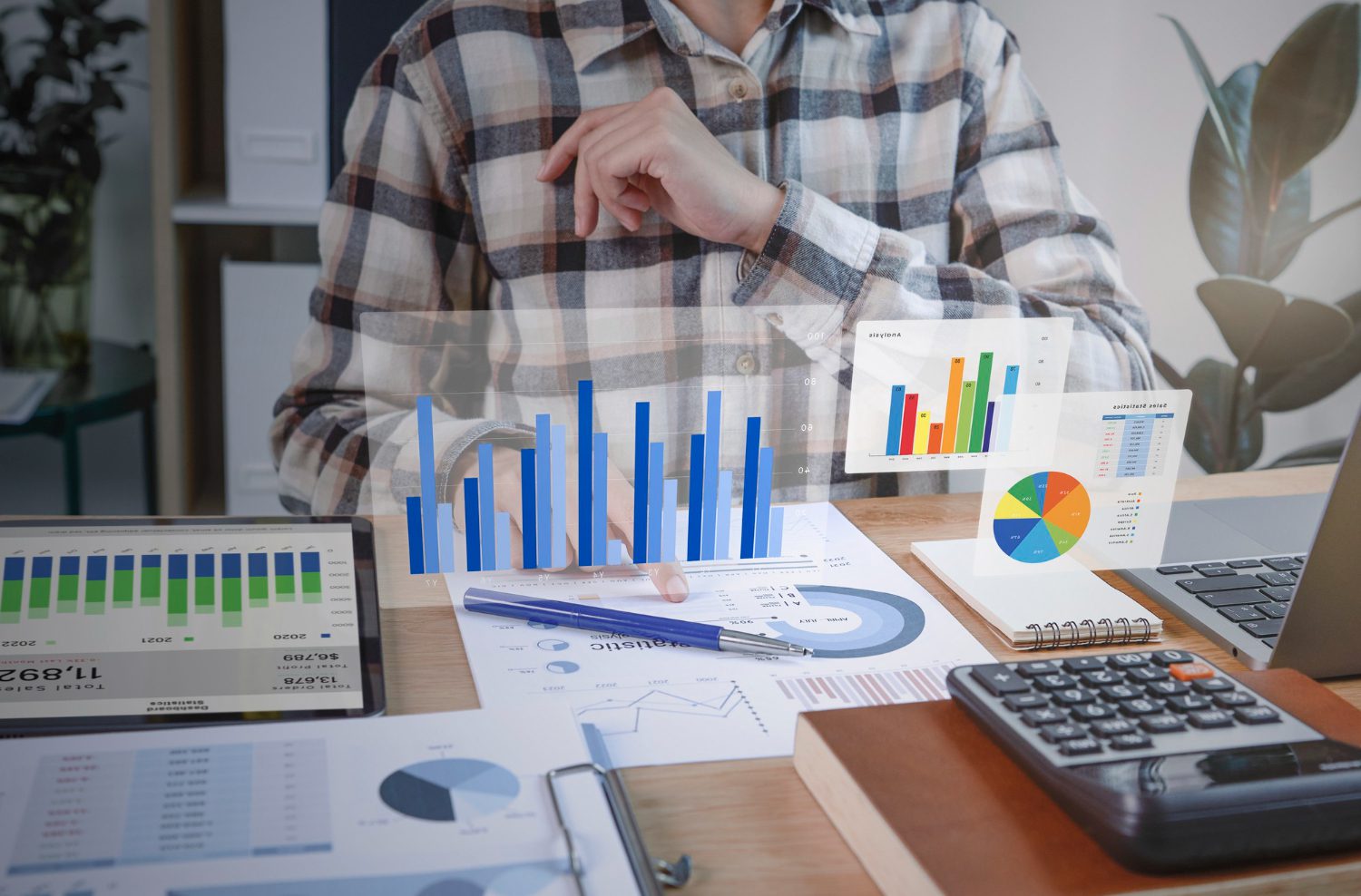 Search Engine Optimization (SEO) is an essential digital technique for improving the clinic website's ranking in search results, increasing its visibility and attracting more patients. Investing in SEO is critical to the success of your website and clinic.
Compliance with LGPD and Compliance with Advertising Standards for the Medical and Health sector
LGPD and Medical Advertising: Protecting Privacy and Ethics" Ensuring compliance with the LGPD and respecting advertising standards in the medical and health sector is critical to protecting patient privacy and maintaining professional ethics. Adopting responsible practices is essential to building public trust and ensuring legal compliance.
The Power of Online Presence: Why Hospitals and Medical Clinics Can't Ignore the Importance of a Professional Website
Digital Solutions for Hospitals and Medical Clinics: Why a Managed Professional Website for Clinics and Hospitals is a Big Step to Internet Success
Technology is in the Favor of Health, according to Accenture, the adoption of digital solutions in the health sector can increase the revenue of clinics up to 50% faster. A professional website with advanced features, such as online scheduling and telemedicine, provides greater convenience to patients and optimizes clinic management.
Make a Difference with Qualified Content using your Clinic or Hospital Website
By including educational and informative content on the institutional website, clinics and hospitals can provide useful and relevant information to patients, promoting health education and encouraging disease prevention. Engage your audience on your page with paid or organic traffic from Google.
Responsible Ads; Valuing Ethics and Compliance in the Medical Industry
The importance of creating advertisements for clinic and hospital websites in accordance with current regulations cannot be overemphasized. Complying with regulations ensures ethics and responsibility in the medical sector, promoting an image of credibility and trust for patients.
Education and Information, Strengthening the Relationship between Clinics, Hospitals and Patients
The importance of creating quality content with a focus on organic traffic, following industry standards, lies in the ability to educate and inform patients. This strengthens the relationship between clinics, hospitals and patients, while demonstrating a commitment to ethics and the well-being of patients.
Quality Content to Conquer Patients and Position Your Institution
Developing unique and original content for health websites is a powerful strategy for positioning medical clinics and hospitals in the market and winning over new patients. By offering accurate and useful information, aligned with the ethical standards of the sector, it is possible to increase organic traffic and establish the institution as a reference in health.
Essential Tactics for the Online Growth of Clinics and Hospitals in Brazil
In Brazil, clinics and hospitals are taking various approaches to stand out in the digital environment and attract more patients. Some of the key strategies include:
Digital Marketing: Invest in tools such as SEO, Google Ads, email marketing and social media to increase visibility and effectively attract patients.
Professional and Responsive Websites: Develop websites that are optimized and compatible with mobile devices, providing a better user experience and facilitating access to information.
Relevant and Educational Content: Produce informative and engaging content, positioning institutions as references in the market and establishing authority in the health sector.
Online Scheduling: Implement systems for scheduling appointments over the internet, improving the patient experience and promoting loyalty.
Telemedicine and Remote Care: Adopt telemedicine and remote care solutions to expand the reach of services and meet patient needs more efficiently.
Presence on Social Media: Stay active on social media, sharing relevant content and interacting with the public, strengthening relationships with patients.
Technological Innovation: Embracing emerging technologies, such as artificial intelligence and data analytics, to improve internal processes and deliver more personalized patient experiences.
By following these approaches, Brazilian clinics and hospitals are able to gain prominence in the digital landscape, achieving superior results and increasing their competitiveness in the market.
Strengthen Your Reputation with a High Quality Website
Demonstrate a commitment to excellence and strengthen the reputation of your clinic or hospital through a professional website, transmitting confidence and security to patients.
Attract more patients and strengthen your online presence with a website customized and optimized for your clinic or hospital. Our website creation services offer modern design, functionality and innovative features to raise your reputation in the market.
Innovations and Trends in Website Creation and Digital Marketing for Hospitals and Clinics
The constant evolution of technology has driven the digital transformation in the health sector, making hospitals and clinics seek innovative solutions to improve their online presence.
In addition, with the growing importance of online research, investing in SEO (Search Engine Optimization) strategies becomes crucial to optimize search engine positioning and increase the visibility of hospital and clinic websites and portals.
UX and UI with a focus on Hospitals and Clinics
The UX (User Experience) and UI (User Interface) design are essential aspects for the development of websites and applications aimed at hospitals and clinics. They ensure that users, including patients, doctors and healthcare professionals, have a smooth and efficient experience when interacting with the platform.
Focus of the site on the User (UX, User Experience))
In UX design, the focus is on understanding the needs and expectations of users when navigating through the clinic or hospital's website or application. This involves creating a clear and intuitive information architecture, with simplified navigation and easy-to-access features such as scheduling appointments, searching for physicians and information about treatments. The aim is to facilitate the use of the platform and ensure that users quickly find what they are looking for, improving patient satisfaction and loyalty.
(UI, User Interface) for medical websites
UI design is responsible for the appearance and interaction of the website or application, including colors, fonts, icons and other visual elements that make up the interface. For hospitals and clinics, it is critical to create an attractive and professional design that conveys trust and credibility to users. In addition, it is important to ensure that the platform is responsive and adaptable to different devices and screen sizes, providing a consistent user experience across smartphones, tablets and computers.
Frequently Asked Questions about Website Creation for Clinic and Hospital
How important is a responsive website for clinics and hospitals?
A responsive website is essential to ensure that users can access and navigate the contents and resources of a clinic or hospital on different devices, such as smartphones, tablets and computers. According to the Digital 2021 report, 67% of the Brazilian population uses smartphones to access the internet, which makes responsiveness crucial to reach and meet the needs of this audience.
How can SEO impact the visibility of a health website?
SEO (Search Engine Optimization) is an essential strategy to improve search engine positioning and increase the visibility of health websites. A BrightEdge study showed that 68% of online traffic starts with a search on search engines like Google. Therefore, optimizing your site for SEO can result in increased reach and organic traffic.
How relevant is original content to healthcare websites?
Quality content is essential to attract and engage users in search of reliable and up-to-date health information. According to the Pew Research Center, 80% of internet users have sought health information online. By offering relevant and well-reasoned content, healthcare sites can establish authority and gain patient trust.
How can telemedicine be integrated into clinic and hospital websites?
Telemedicine is a growing trend in the healthcare sector and can be integrated into clinic and hospital websites through videoconferencing platforms, online scheduling and electronic medical record storage spaces. According to Global Market Insights, the global telemedicine market is expected to exceed $175 billion by 2026, demonstrating the relevance of this innovation in the healthcare industry.
What are the benefits of adopting a chatbot on clinic and hospital websites?
Chatbots can streamline patient care by providing quick, automated information and making it easier to schedule appointments. According to Gartner, by 2022, 70% of customer interactions will be carried out through artificial intelligence technologies such as chatbots.
How can data analysis improve the performance of a health website?
Data analysis allows you to identify user behavior patterns, monitor page performance and adjust marketing and content strategies. According to McKinsey, companies that use
Transform your Clinic or Hospital with a Professional and Innovative Website
A professional website allows your clinic or hospital to communicate effectively with patients, providing relevant information and facilitating access to healthcare services. This close connection with patients is critical to building lasting relationships and ensuring success in the healthcare industry.
We value your privacy
We and our partners store or access device information, such as cookies, and process personal data, such as unique identifiers and standard information sent by devices, for the purposes described below. You may click to consent to processing by us and our partners for such purposes. Alternatively, you can click to refuse consent, or access more detailed information and change your preferences before giving consent. Your preferences will only apply to this website.
These cookies are necessary for the website to function and cannot be turned off on our systems. Typically, they are only set in response to actions you take that correspond to a service request, such as setting your privacy preferences, logging in or filling out forms. You can set your browser to block or alert you about these cookies, but some parts of the website will not work. These cookies do not store any personally identifiable information.
These cookies allow us to count visits and traffic sources so that we can measure and improve the performance of our website. They help us to know which pages are the most and least popular and to see how visitors move around the website. All information collected by these cookies is aggregated and therefore anonymous. If you do not allow these cookies, we will not know when you have visited our website.
These cookies allow the website to provide enhanced functionality and personalization. They may be established by us or by external providers whose services we have added to our pages. If you do not allow these cookies, some of these features, or even all of them, may not work correctly.
These cookies may be set through our website by our advertising partners. They may be used by these companies to build a profile of your interests and show you relevant advertisements on other websites. They do not directly store personal information, but are based on the unique identification of your browser and internet device. If you do not allow these cookies, you will get less targeted advertising.
Data and Cookie Policy Notice:
To improve your experience on our website, we use cookies to optimize navigation. By continuing on the site, you are agreeing to the use of these cookies, as per our Privacy policy.