Website Creation for Small and Medium Enterprises (SMEs)
It is with great satisfaction that we invite you to discover our digital space, dedicated to the creation of websites for Small and Medium-Sized Companies (SMEs).
In this environment, our highly qualified team strives to provide innovative and cheerful solutions, without giving up formality.
We seek to combine attractive design, functionality and cutting-edge performance, aiming to guarantee an impactful and outstanding online presence in the competitive digital world.
Come be part of this journey in search of online success and find out how we can boost your company's visibility in the virtual universe.
Real Online Presence, How a Professional Website Boosts SMBs
Explore the relevance of a well-designed website that is responsive and tailored to the specific needs of SMEs. With 88% of users being less likely to return to a site after a bad experience, it's crucial to invest in design, functionality and optimization to captivate your audience.
Learn how custom website creation solutions can increase customer satisfaction, boost engagement and ensure better placement in search engine results, leveraging the growth potential of small and medium-sized businesses in the competitive digital marketplace.
Personalization enriches the visitor's experience by adapting the content to the user's preferences and behaviors, strengthening the bond with your audience and making the site more attractive.
Content marketing attracts relevant visitors, establishes your business as a reference and drives engagement and conversions through the creation and distribution of quality content.
Attractive and modern design
A modern and attractive design is crucial for projecting a professional image and catching the attention of visitors, highlighting your brand and business in the digital environment.
Website loading speed is critical to keeping visitors interested and decreasing the bounce rate, improving the user experience with a focus on UX/UI for the best possible interaction.
Performance analysis and monitoring
Track site performance using analytics tools to monitor crucial metrics and make smart decisions, adjusting strategies to continually improve results.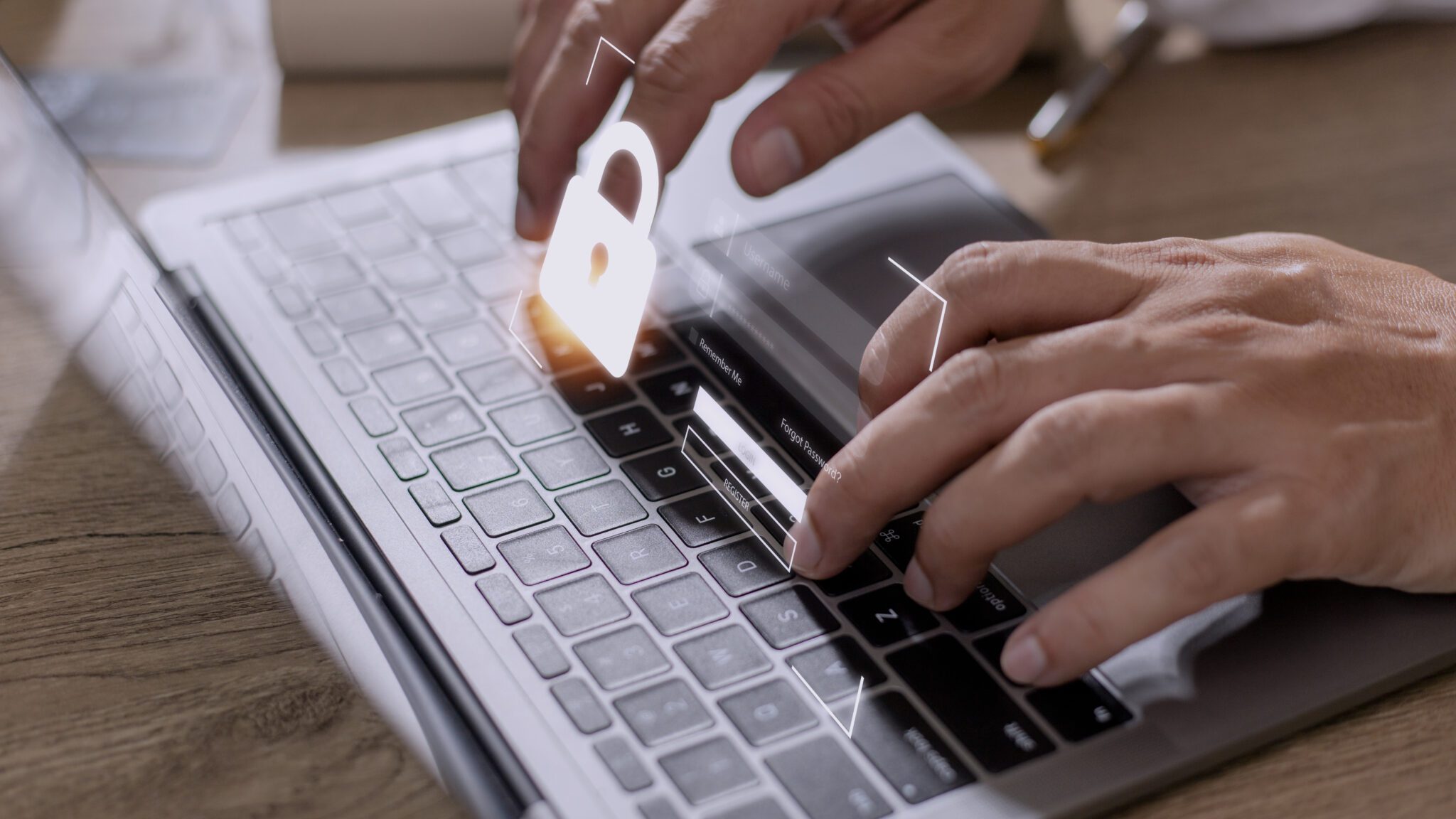 Data security and protection
Keep consumers' trust in your business with a website that prioritizes data protection and security best practices, such as: SSL Padlock, Periodic Security Reviews and Tool Updates.
Boost your digital presence with a professional impactful website!
The relevance of a professional website for small and medium-sized businesses
Establishing online authority is essential for SMEs that want to be recognized as leaders in their niche. A professional website with relevant and up-to-date content can increase visitor confidence by up to 50% and strengthen your brand image.
Position yourself as a market benchmark with a quality institutional website optimized for Google.
Conquer the market with your expertise and knowledge: A well-designed institutional website filled with relevant information is the key to position your SME as a leader in the sector.
With quality, up-to-date and engaging content, your company will stand out as a trusted and respected source of information and solutions in your niche. By sharing your knowledge in a clear and accessible way, you will attract visitors who are interested in learning from the experts and who value transparency and an educational approach.
Greater Market Access
An institutional website can help small and medium-sized businesses overcome geographic barriers and expand their reach into new markets that would otherwise not be accessible.
Cost Reduction
A well-designed corporate website can help reduce costs for marketing, advertising, and other promotional activities, while increasing the company's operational efficiency.
Improved Communication
An institutional website can improve communication between the company and its customers, allowing customers to communicate with the company easily through contact forms and other online communication tools.
Dominate the web with your SME through Key Trends and Stats
Trends and statistics in website design for small and medium-sized businesses (SMBs) are always evolving. Here are some of the key trends and relevant data:
E-commerce has experienced steady growth, leading more and more SMEs to invest in online stores to sell products and services. Global e-commerce has reached the trillion dollar mark, highlighting the importance of a solid online presence for businesses.


User experience (UX) and responsive design have become key when building websites. As most people access the Internet through smartphones and tablets, it is crucial that SME websites are adaptable to different screen sizes and easy to navigate.


Site speed is increasingly important, both for user experience and search engine ranking. Studies show that more than half of mobile users abandon a website if it takes longer than 3 seconds to load.


Local SEO has gained importance as more people search for businesses and services in their local areas. SMBs need to optimize their sites for local searches in order to attract customers in their area and improve search engine visibility.


Social media presence and content marketing continue to be important trends for SMEs. Creating and sharing relevant and engaging content on social media helps attract visitors and increase brand engagement.


Video and interactive content has been growing in popularity. More and more companies are investing in videos to promote products and services, and embedding interactive content such as quizzes and calculators on their websites to engage visitors.


Web security is a growing concern, and SMBs need to ensure their websites are safe from cyber attacks. This includes using HTTPS protocols and implementing security measures such as firewalls and regular monitoring.
Lastly, data analytics and personalization play an important role in the success of SMB websites. Data analysis allows companies to better understand user behavior and adjust their marketing strategies accordingly. Personalization has become increasingly important, with more companies using data to deliver personalized experiences to website visitors.
Frequently Asked Questions about Websites for NGOs and Philanthropy / Nonprofit Institutions
What is the importance of having a website for SMEs?
Having a website is essential for SMBs, as 97% of consumers research online before making a purchase. This means that SMEs that do not have an online presence are missing out on many business opportunities.
How can site speed affect user experience?
Just a 1 second delay in website speed can lead to a 7% reduction in conversion. This means that consumers have ever-increasing expectations of website loading speed and that SMBs need to invest in speed optimization to deliver the best possible user experience.
How can using chatbots improve the user experience on a website?
80% of consumers believe that chatbots can improve the customer service experience. This means that SMBs can benefit from using chatbots to offer 24/7 customer support and service, improving customer satisfaction.
What is the importance of a responsive design for a website?
About 48% of consumers said that a poorly designed website on mobile devices is a sign that the company doesn't care about its customers. This means that SMBs need to invest in responsive design to deliver the best possible mobile experience.
How can personalization impact the user experience on a website?
Personalization can increase conversions by up to 300%. This means that SMBs who personalize the user experience on their websites can significantly increase the likelihood of conversions and sales.
How can How important is visual content on a website? with influencers and celebrities benefit NGOs and charities?
Visual content is 40 times more likely to be shared on social media than purely textual content. This means that SMEs can benefit from using visual content on their websites and social media to increase visibility and user engagement.
Take your SME to New Levels with a Professional Website
Boost your business success by investing in a professional website that combines design excellence, advanced SEO strategies and innovative digital marketing approaches.
The Future of SMEs with Modern Websites and Digital Marketing Strategies
SMEs that want to stand out in today's market should invest in modern websites and advanced digital marketing and SEO strategies.
With an optimized and accessible website, it is possible to improve the company's position in search engines and increase visibility.
Personalization and targeting using technologies such as artificial intelligence and machine learning can help SMBs better connect with their customers and improve their online experience.
Therefore, being up-to-date with trends in website design and digital marketing is essential for SME success in today's competitive market.
Key topics to help your SME grow and prosper
Leadership Skills for SMEs
An analysis of leadership techniques SME owners can use to motivate their staff, build customer and supplier relationships, and manage conflict.
The importance of project management in SMEs
An analysis of the importance of project management to the success of an SME, including goal setting, planning, budgeting and execution.
How to maintain motivation and productivity in an SME
An analysis of how to maintain motivation and productivity in an SME can help to achieve success, including the importance of teamwork, training and personal development.
The difference a professional website can make for SMBs
Creating a professional and optimized website is a crucial step for SMBs looking to expand their online presence and reach a wider audience.
In addition to providing a pleasant and unique user experience, a well-designed website can generate more business opportunities and increase customer satisfaction. With the right digital marketing and SEO strategies, your SME can improve search engine visibility and stand out from the competition, attracting even more potential customers and increasing brand loyalty.
Investing in a professional website can be the key to unlocking your company's full potential, increasing revenue and business growth. Don't waste time and start investing in a website for your SME today
We value your privacy
We and our partners store or access device information, such as cookies, and process personal data, such as unique identifiers and standard information sent by devices, for the purposes described below. You may click to consent to processing by us and our partners for such purposes. Alternatively, you can click to refuse consent, or access more detailed information and change your preferences before giving consent. Your preferences will only apply to this website.
These cookies are necessary for the website to function and cannot be turned off on our systems. Typically, they are only set in response to actions you take that correspond to a service request, such as setting your privacy preferences, logging in or filling out forms. You can set your browser to block or alert you about these cookies, but some parts of the website will not work. These cookies do not store any personally identifiable information.
These cookies allow us to count visits and traffic sources so that we can measure and improve the performance of our website. They help us to know which pages are the most and least popular and to see how visitors move around the website. All information collected by these cookies is aggregated and therefore anonymous. If you do not allow these cookies, we will not know when you have visited our website.
These cookies allow the website to provide enhanced functionality and personalization. They may be established by us or by external providers whose services we have added to our pages. If you do not allow these cookies, some of these features, or even all of them, may not work correctly.
These cookies may be set through our website by our advertising partners. They may be used by these companies to build a profile of your interests and show you relevant advertisements on other websites. They do not directly store personal information, but are based on the unique identification of your browser and internet device. If you do not allow these cookies, you will get less targeted advertising.
Data and Cookie Policy Notice:
To improve your experience on our website, we use cookies to optimize navigation. By continuing on the site, you are agreeing to the use of these cookies, as per our Privacy policy.