Website Creation for Restaurants and Bars
Get ready, entrepreneurs of the gourmet world! Let's unravel together the secrets to create a website ssurprising for your restaurant or bar, which will make your customers run to know your space.
Here we will share the best strategies and foolproof tips to build an irresistible online platform, specially designed to make your establishments stand out in the digital gastronomic universe.
Join us on this tasty journey and turn your business into an online success!
From Plate to Pixels, the Importance of a Personalized Website for Restaurants and Bars
Exploring the importance of creating a unique and well-designed website for your restaurant or bar, highlighting the competitive advantages and benefits for business growth.
Learn how an enhanced digital presence can attract and retain customers, increase visibility and ensure success in the increasingly connected food market.
Online Reservations Made Easy
Offer customers the ability to book tables quickly and conveniently through your website, increasing the likelihood of frequent visits and loyalty.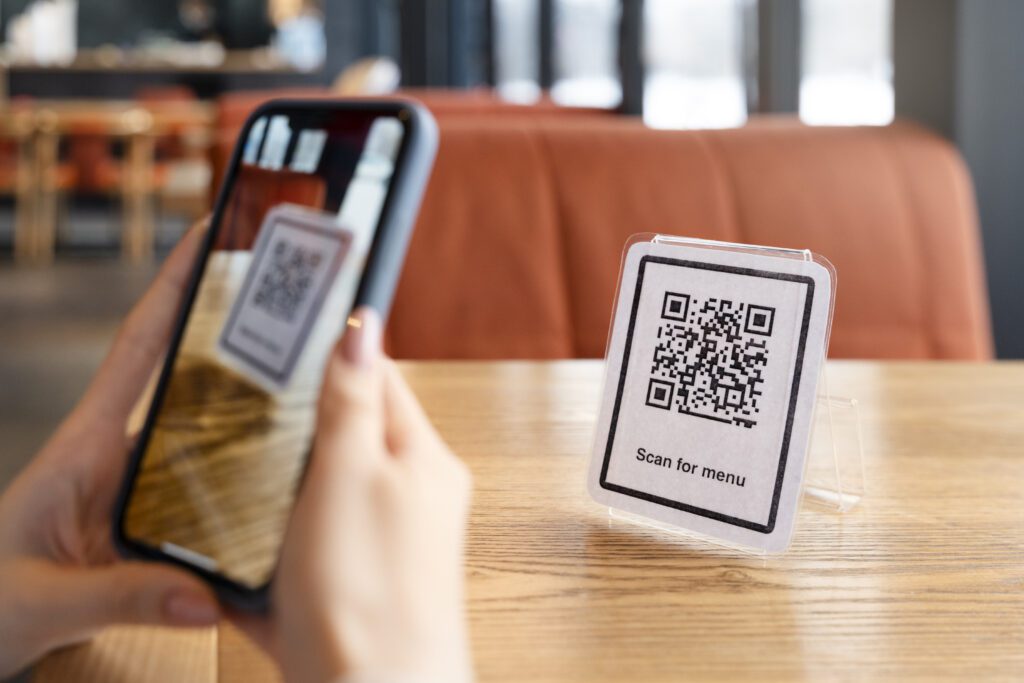 Attractive Disclosure of the Menu
Present your menu in an attractive way, with high-quality images and appetizing descriptions, encouraging visitors to try your dishes and drinks.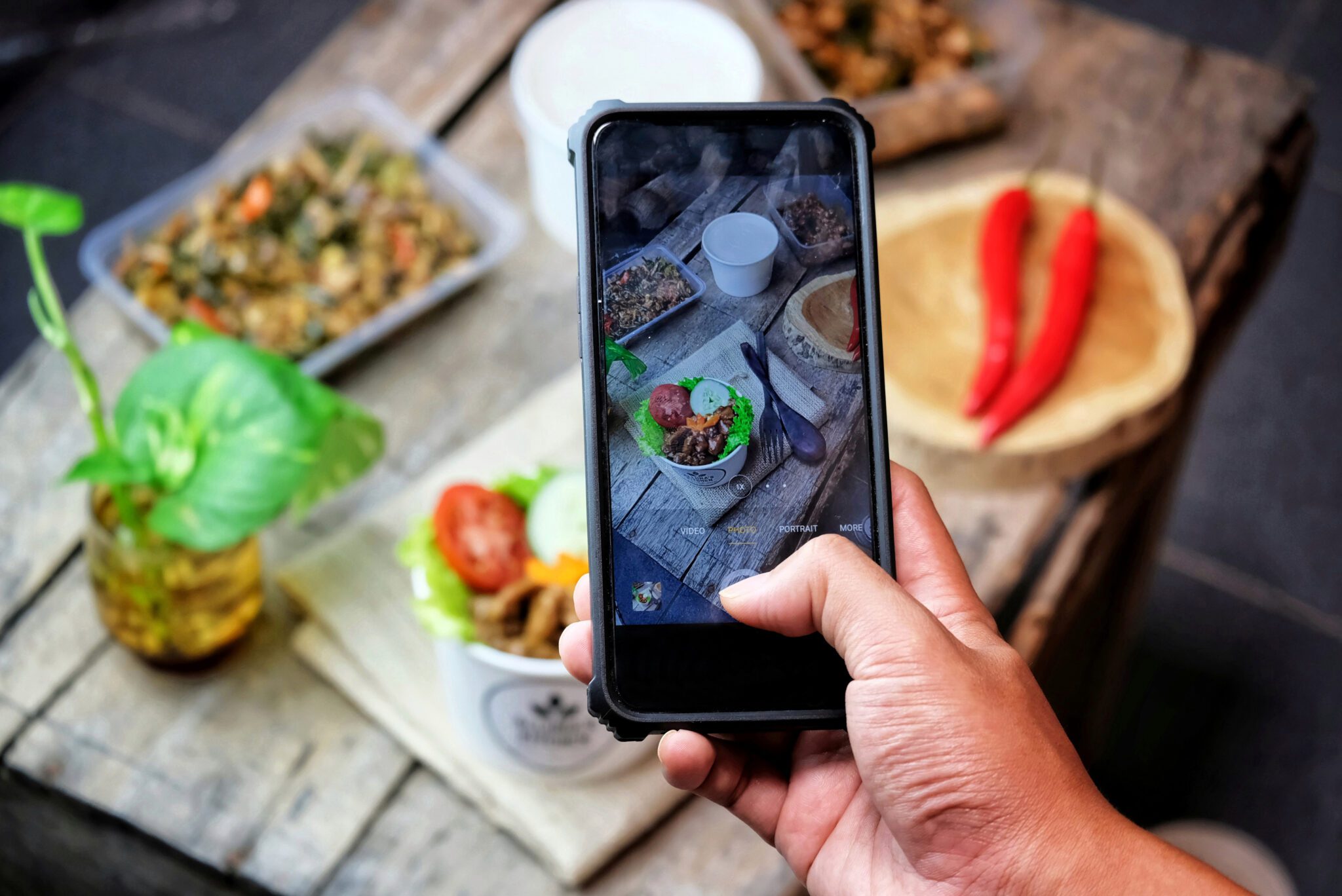 Keep your customers informed about events, news and changes in the menu, creating a connection with the public and encouraging them to return to your establishment.
Engaging and Frequent Content
Produce relevant and interesting content, such as dish stories, chef interviews or pairing tips, keeping the site fresh and engaging visitors.
Optimize your site for search engines and focus on local presence, making it easier for potential customers to find your restaurant or bar when looking for dining options in the area.
Feedback and Efficient Communication
Establish an efficient communication channel through your website, allowing customers to share feedback, suggestions and praise, helping to identify areas for improvement and enhance the customer experience.
The best restaurants and bars now offer more than just great food and drink - they offer a strong and engaged online presence.
A Recipe for Triumph, Professional Sites for Restaurants and Bars
In a highly competitive gastronomic market, the perfect balance between taste, environment and digital presence is essential to win hearts and palates. Taste the ideas and discover how to combine elegance, functionality and a touch of daring to take your establishment to new heights in the world of haute cuisine.
How an Institutional Website Can Boost Your Restaurant or Bar Business
An efficient institutional website serves as a digital platform that connects establishments with their customers, allowing visitors to find relevant information about the restaurant or bar, while providing owners with opportunities to promote their business and strengthen their brand.
Location and contact
An institutional website provides detailed information about the establishment's location and contact options, facilitating communication with customers.
Sale of products and services
The website may offer to sell products such as gift vouchers, branded merchandise, or even home cooking kits
Integration with delivery
An institutional website can be integrated with delivery platforms, providing customers with the convenience of ordering directly through the website and increasing the establishment's revenue.
Connecting Flavors, The Relevance of a Personalized Website for Bars and Restaurants
In the gastronomic sphere, flavors and experiences intertwine. A custom website is the perfect spice to create an appetizing virtual environment, while ensuring a captivating brand identity for your establishment.
Imagine your website as a sophisticated and balanced dish, where each element – ​​design, content and usability – works harmoniously to provide a unique experience. An extroverted touch and a formal yet engaging language make the online experience as delicious as the dishes served at your restaurant or the drinks offered at your bar.
A personalized website, in addition to serving as a digital business card, also connects customers to your establishment, allowing them to discover what is special about your menu, environment and events. This connection is key to creating a lasting relationship with your target audience.
Investing in a custom website is like selecting the best ingredients for a successful recipe. It enables the creation of an unforgettable brand and ensures that your establishment is the preferred destination for lovers of good food. So, get to work and bon appetit!
Frequently Asked Questions About Websites for Restaurants and Bars
How can a responsive website increase customer engagement?
A responsive website automatically adapts to different devices, providing a pleasant and consistent experience for users.
According to Google, 61% of users are more likely to return to a mobile site if it is responsive.
How can a responsive website increase customer engagement?
An online presence is essential for restaurants and bars, as it allows customers to easily find information about the establishment, make reservations and even order delivery.
Studies show that 60% of consumers research online before visiting a restaurant or bar.
What is the impact of online reviews on restaurants and bars?
Around 60% of global NGOs use video as a marketing and engagement tool to raise public awareness and inspire action.
Why is it important to optimize restaurant and bar websites for local SEO?
Local SEO helps to attract customers from the geographical area close to the establishment. Data shows that 46% of searches on Google have local intent, and 50% of consumers who perform a local search visit the establishment within a day.
How can social media help promote restaurants and bars?
Social networks are an effective platform to promote gastronomic establishments, as they allow sharing attractive visual content, interacting with customers and creating promotional campaigns.
Statistics show that 63% of consumers expect companies to offer customer service through social networks.
What are the key elements to creating an effective website for restaurants and bars?
Some essential elements include responsive design, clear and accurate information, social media integration, online booking options and compelling visual content.
A study shows that 38% of users stop interacting with a website if the content or layout is unattractive.
Visual Flavors, How Innovative Website Design Is Revolutionizing Restaurants and Bars.
Fire your customers' digital appetites and boost your food business by exploring the latest trends in restaurant and bar website design and content.
Transforming the Food Industry with SEO and Digital Marketing for Restaurant and Bar Websites
These days, the food industry is immersed in an ocean of digital possibilities.
Modern website creation and advanced digital marketing techniques like SEO are transforming the way restaurants and bars connect with their customers and stand out in the marketplace.
From responsive design to local SEO, restaurants and bars now have a variety of digital marketing strategies at their disposal to improve user experience, increase visibility and drive business growth.
How to update your restaurant or bar website with the latest market trends
Attractive visual content
Invest in high-quality images and videos that showcase your menu, environment, and special events. Visual content can grab your visitors' attention and encourage them to explore your site.
Integration with social networks
Make it easy to share information about your property on social media by integrating share buttons and widgets on your website. This can increase your business reach and attract new customers.
Data analysis and customer feedback
Monitor your website's performance using data analysis tools such as Google Analytics. Gather customer feedback to identify areas for improvement and adjust your strategy as needed.
The Influence of Professional Websites in Restaurants and Bars
By investing in a professional website for your restaurant or bar, you will be enhancing your online presence and establishing a solid platform for your business to grow.
Adopting efficient digital marketing strategies and innovative designs allows for a unique and engaging experience for your customers, generating positive and lasting results in the competitive market.
We value your privacy
We and our partners store or access device information, such as cookies, and process personal data, such as unique identifiers and standard information sent by devices, for the purposes described below. You may click to consent to processing by us and our partners for such purposes. Alternatively, you can click to refuse consent, or access more detailed information and change your preferences before giving consent. Your preferences will only apply to this website.
These cookies are necessary for the website to function and cannot be turned off on our systems. Typically, they are only set in response to actions you take that correspond to a service request, such as setting your privacy preferences, logging in or filling out forms. You can set your browser to block or alert you about these cookies, but some parts of the website will not work. These cookies do not store any personally identifiable information.
These cookies allow us to count visits and traffic sources so that we can measure and improve the performance of our website. They help us to know which pages are the most and least popular and to see how visitors move around the website. All information collected by these cookies is aggregated and therefore anonymous. If you do not allow these cookies, we will not know when you have visited our website.
These cookies allow the website to provide enhanced functionality and personalization. They may be established by us or by external providers whose services we have added to our pages. If you do not allow these cookies, some of these features, or even all of them, may not work correctly.
These cookies may be set through our website by our advertising partners. They may be used by these companies to build a profile of your interests and show you relevant advertisements on other websites. They do not directly store personal information, but are based on the unique identification of your browser and internet device. If you do not allow these cookies, you will get less targeted advertising.
Data and Cookie Policy Notice:
To improve your experience on our website, we use cookies to optimize navigation. By continuing on the site, you are agreeing to the use of these cookies, as per our Privacy policy.