Creation of Virtual Store / E-Commerce
Have you ever thought about selling your products or services and don't know where to start? Or are you looking for the best options to make your new online store?
We created this page "Virtual Store: Learn the secrets to sell online" to help you in your mission.
Having a prominent place in the world's biggest showcase "the internet" will provide endless opportunities, and reinforce the power of your brand, learn more and hire professional services.
What is a Virtual Store, Should I have one?
A virtual store is a type of website developed on its own platform or on a third-party platform that sells products or services online.
In it, the seller displays his products or services to his target audience, it is expected that essential items for the proper functioning of a store such as payment, delivery, inventory management and marketing tools are present among the development items.
In a virtual store, your products and/or services are presented with photos and detailed descriptions in a way that arouses interest in visitors and has an excellent UX (User Experience).
In addition, the virtual store is created according to the visual identity of your business, giving it a professional look, as the store will have details that will convey credibility and trust to your customer, increasing your sales.
Virtual Store - Colors Agency (Resources included in the contract)
Validated Professional Layout
Use a Layout designed by you or use a structure already proven successful in online sales.
Integrated Inventory (ERP)
We work with different types of inventory system integrations like Bling to simplify your management.
Accept in your store credit card with installments, PIX, bank slips, Mercado Pago, Google and Apple Payments and more.
Adding Complimentary Products and Unlimited Capacity
We add up to 100 products for you to your new free store, you add as many products and categories as you want.
Your store will feature state-of-the-art encryption, firewall, and Cloudflare technology for robust, free real-time security.
Shipping by Post - Best Shipping - Jadlog - Kangu and Carriers
Our experts will take care of all the programming and integration to get your store ready for shipping.
What is the Colors Agency Virtual Store Creation Process like?
Calendar with delivery dates in stages, Contract for legal entities and invoice accompanied by the best work methodology for the delivery of a fully functional platform that generates results.
With everything defined for the creation of the virtual store and time to develop the store, this stage is where everything that has been defined will be transformed into a successful Virtual Store.
We of Colors Agency We are specialists in Modern Virtual Store Creation and with a focus on the user experience by displaying products in different formats, payment through different platforms integrated into the store and sending by mail, as well as other configured methods, we have already developed several types of stores such as: Retail items, wholesale, affiliate links and more.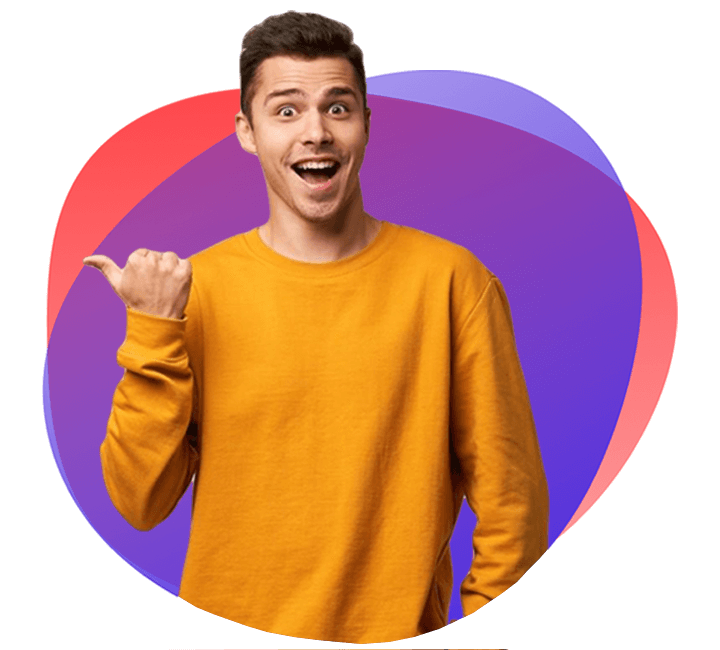 Schedule a Meeting with an Expert
Request a no-obligation quote for your new project and request a free full SEO analysis from our experts.
We detail in our proposals the main aspects of our work, resources hand-selected specifically for you and we also offer online scheduling for a Meet with a consultant in website creation.
We value your privacy
We and our partners store or access device information, such as cookies, and process personal data, such as unique identifiers and standard information sent by devices, for the purposes described below. You may click to consent to processing by us and our partners for such purposes. Alternatively, you can click to refuse consent, or access more detailed information and change your preferences before giving consent. Your preferences will only apply to this website.
These cookies are necessary for the website to function and cannot be turned off on our systems. Typically, they are only set in response to actions you take that correspond to a service request, such as setting your privacy preferences, logging in or filling out forms. You can set your browser to block or alert you about these cookies, but some parts of the website will not work. These cookies do not store any personally identifiable information.
These cookies allow us to count visits and traffic sources so that we can measure and improve the performance of our website. They help us to know which pages are the most and least popular and to see how visitors move around the website. All information collected by these cookies is aggregated and therefore anonymous. If you do not allow these cookies, we will not know when you have visited our website.
These cookies allow the website to provide enhanced functionality and personalization. They may be established by us or by external providers whose services we have added to our pages. If you do not allow these cookies, some of these features, or even all of them, may not work correctly.
These cookies may be set through our website by our advertising partners. They may be used by these companies to build a profile of your interests and show you relevant advertisements on other websites. They do not directly store personal information, but are based on the unique identification of your browser and internet device. If you do not allow these cookies, you will get less targeted advertising.
Data and Cookie Policy Notice:
To improve your experience on our website, we use cookies to optimize navigation. By continuing on the site, you are agreeing to the use of these cookies, as per our Privacy policy.