Best Digital Marketing Agencies in São Paulo
A marketing strategy digital is the difference for your business. For this to happen, it is necessary to have a good knowledge of the area, prepare a perfect plan that fits within your budget and know how to execute each campaign.
Taking all this into consideration, several businesses in São Paulo choose to outsource their digital marketing sectors. And nowadays, it is increasingly common that small and large businesses seek creative solutions with Digital Marketing agencies so that their brand can stand out in the online world. And for sure, the construction of a formally professional digital marketing project is among the main paths to success.
With that in mind, Agência Colors publishes this list of the top digital marketing companies, these marketing agencies really stand out in what they do, to help you find the perfect match for your business, depending on what you need.
Then, let's talk about what makes them great and what to expect when working with them.
Let's go to ranking of the best digital marketing agencies and companies in 2021:
Agência 242 was born as an alternative for those who do not want a digital agency like many others, our priority is not awards, but solving your company's problems. We are composed of a team that is passionate about what it does, that always seeks the best and sees each job as a case and an opportunity to innovate, but always prioritizing you.
242 Digital Marketing Agency's Evaluation Based on Google Reviews, Experts, Reclame Aqui, Google Trends and Company Website.
Thiago
Agency Client 242
A digital marketing agency that has highly competent professionals focused entirely on delivering the best solution for each of its clients.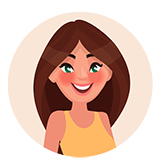 Alessandra
Agency Client 242
For those who need an agency that thinks about strategy, execution and results.
Other
Agency Client 242
Digital Marketing Agency that has great professionals, always focusing on strategy and the best result for clients.
Camelo Digital is an Advertising and Digital Marketing agency in São Paulo. In search of the best for customers, turning ideas into reality. They work with a professional team in design and digital marketing, inspiring and creating all the essence and passion of your business. Located in São Paulo, the Camelo Digital agency serves all over the Brazilian territory.
The Camelo Agency's Evaluation was Based on Google Reviews, Experts, Reclame Aqui, Google Trends and the Company's Website.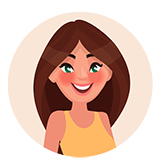 Thais Picarte
Camel Agency Client
I looked to Camelo Digital to help me create my website and do a different job. I had all the necessary assistance and my website was as I always dreamed.
Marcos Ax
Camel Agency Client
Consistency and competence in achieving the best results is our experience with Camelo. Thank you Camel for accompanying us much more than expected!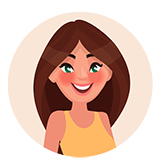 Pamela Botelho
Camel Agency Client
Working with Camelo was the right decision. The team is extremely competent and the consultancy has already generated a return on investment of over 400%!
Digital Integration is a digital marketing agency focused on performance and results. For more than 5 years serving companies of all sizes and segments, we design and implement strategies that promote growing results. Driven by creativity, strategic thinking and market intelligence, we take ideas from paper and transform them into sustainable results, with agile and effective execution. Throughout this trajectory, we have developed unique processes that combine creativity, knowledge and commitment.
The Digital Integration Assessment was Based on Google My Business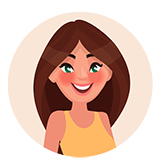 Customer Agency Digital Integration
Customer Agency Digital Integration
"Super committed and accessible team, great service and work, leveraging my business, always thinking about the best for your customer. Thank you for the partnership. I highly recommend it!"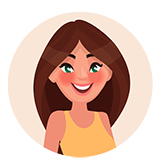 Sueli Pizzo
Customer Agency Digital Integration
Digital Evolution is a Digital Marketing Agency in São Paulo with the best products and services for you! A complete company with a qualified team that has everything you could need in digital marketing.
Digital Evolution Agency's Evaluation Was Based on Google Reviews, Experts, Complain Here, Google Trends and the Company's Website.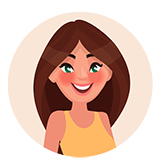 Renata Bazzana
Digital Evolution Agency Client
Great service. Very helpful! My project was finished ahead of schedule. Agency score 10! 1
Fernando Vfx
Digital Evolution Agency Client
Professionalism, Quality, Responsiveness, Value. Quality service !!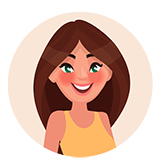 Juliana Torres
Digital Evolution Agency Client
Excellent professional. Objective and efficient, extremely attentive and helpful. Always recommend!
Geração Interativa is a digital marketing agency specializing in Internet Sales. Founded in November 2010 in São Paulo – SP the company has always focused on the digital market.
Being a reference in Digital Marketing and developing integrated digital marketing projects focused on customer return on investment.
Rank Marketing Digital is the agency that takes solutions to companies throughout Brazil that want to increase sales and relate to their audience through strategic actions developed for each type of business. With a team of experts to help each business grow and succeed.
To Grade. is a specialized digital marketing agency, with a team made up of professionals with years of experience, always seeking to keep in touch with new trends in the digital marketing. Using the tools you need to understand, analyze and measure the results and actions that can most help your company or business to really get real results
Next4 is a digital marketing agency located in São Paulo and serves the entire Brazilian market, in the last 15 years they have allowed us to identify the real needs of customers, delivering the results they need and yielding partnerships over the years.
Thought aims to leverage the success of companies through effective marketing campaigns. They are committed and don't measure efforts to reach the goals. They use several tools and digital platforms that help to achieve high performance.
Sinnapse is an advertising agency specializing in digital marketing with several awards, certifications and over 300 clients. Serving from the smallest to the largest, with attentive professionals who are able to develop quality projects with specific digital tools for each type of business.
Small is a traditional digital marketing agency that works with intelligence, planning and quality. Designing, executing, measuring and directing companies and small businesses for better results in São Paulo.
For over 10 years in the marketing market, contributing to the growth of companies of different segments and sizes. The main objective with the customer is to gather the greatest amount of business data to achieve the most incredible results. Sonna works with a team made up of innovative professionals.
Raccoon works with strategies to the needs and interest of the public, crossing with the best opportunities of the brand, ensuring textual quality and good performance. With 20 years of experience in the market, Raccoon is always looking for knowledge and technologies.
Bloomin, a SP digital marketing agency, is aimed at companies that need help in developing content ranging from the website, email marketing, blog, to more complex virtual relationship campaigns with consumers. They work so that the customer experience achieves not only professional satisfaction, but personal satisfaction as well.
Project With Winning Results develops a digital marketing work with its team with the highest standard, generating results for companies seeking business growth. Helping companies grow and increase their profitability.
Factors observed in the Best Digital Marketing Agencies, List of Some of the Best Digital Marketing Companies in São Paulo
If you need to find a good one digital marketing agency in São Paulo follow below the main strengths of the pioneers in São Paulo. With a brief assessment of each company, specialists from different areas will assess each agency's services, portfolio and internet reviews and highlight where they stand out in Brazil. Information was taken from the following sources: Complain here, Google My Business, Digital Marketing Comparison disclosed, we list the 15 best Digital Marketing Agencies in São Paulo.
About the best Digital Marketing Agencies in São Paulo
The Main Digital Marketing Agencies in São Paulo
You have just checked out a frequently updated list in 2021 of the best digital marketing service providers in São Paulo.
Digital Marketing Analysis and Ranking SEO
As the creation of a website is always directed to a certain purpose, such as conversions, leads and increasing brand reach, we include in the analysis information about SEO and Digital Marketing services as they are directly linked to the above companies and the creation of websites.
About the Criteria Observed in the Analysis of the Best
The above list was based on the analysis of several essential factors such as portfolio, customer comments on the internet, demonstrated results and market differentials.
All in one place
If you wish to visit any of the websites in the ranking above, just click on the logo or name of the selected Agency and you will be immediately redirected to their respective website. If you have any questions regarding Digital Marketing, contact us and ask your questions.
Frequently Asked Questions Related to Digital Marketing
Choose the Right MKT Agency According to Your Profile
Bearing in mind the importance of this study, we have gathered below the main aspects that you should take into account when choosing the agency for digital marketing industry ideal. Among them are the general quality of the services offered, the client portfolio, internet ratings and users' opinions and of course what your company's demands are. After all, each agency has different strengths, it is vital to know first what you want!
So before choosing:
Set your budget;
Define which strategies and channels you will use (social networks, paid advertisements, content production, email marketing, etc);
Assess how customizable the services offered are so that they are perfectly suited to your business needs;
Determine metrics, realistic goals and deadlines together with the agency;
Top Resources from the Best Digital Marketing Agencies in São Paulo
In addition to being with the right marketing company, you undoubtedly need access to the best marketing resources today, in-depth expertise is desirable in: Google ads, Social ads, Content Creation, Inbound Marketing, E-mail marketing and Funnel of sales to be among the best companies. Check out more resources from industry pioneers.
Branding and Design
Brand Development + Logo Design + Style Guide + Typography + Graphic Design + Web Design + Mood Boards + Iconography + Brand Strategy
Content Development
Creative services + infographics + blog writing + case studies + white papers + videography + video editing + social media management
Advertising campaigns
Facebook Ad Management + Google Search Ad Management + Google Image Ad Management + Google Local Services Management + Google My Business Management + LinkedIn Ads + Search Engine Optimization + Advertising Spend
Marketing Technology
Web Development + Web Management + Landing Pages + CRM Management + Email Marketing + Reputation Management + Analysis and Dashboards
Professional services
Marketing Strategy + Fractional CMO + Marketing Consultations + Digital Integration Services
Articles To Learn More About Digital Marketing Today
Ready to go to the Next Level?
We hope our list has helped you find an agency that can meet your business needs. Don't forget to consider our tips on choosing the right agency to leverage your results.
A digital strategy is a comprehensive plan, covering the business, objectives and activities to achieve those objectives… The best digital strategies bring all marketing activities together in order to promote a solid and consistent brand image.
Be sure to check with the Colors Agency or any of the Website Agencies on the list of best website creation agencies what is the best strategy for your business and how a website and services linked to it can take your company to another level on the internet.