Best Companies that Create Websites in Recife
Check the updated list with the 10 best agencies specializing in website development in Recife (PE), list of agencies that are a reference in website creation, website optimization, SEO and Digital Marketing in the city of Recife, revised in 2021.
Factors observed in the analysis, Rank Digital Agencies in Recife
If you need to find a good website creation agency, follow below the main strengths of the pioneers in the Recife market. With a brief assessment of each company, specialists from different areas will assign an overall average score and cite what each agency excels at. In partnership with Reclame Aqui, Google Meu Negócios, Comparison of developed websites.
A Atrios Web Agency stands out for years in Recife. As a specialist in the market of website development e digital marketing.
It is worth noting that this is an agency certified by Google Partners, this means that Atrios is recognized for its domain in Google products.
The seal recognizes the agency as a partner company, which demonstrates good credibility in actions on Google Adwords and Google Analytics, an important tool to benefit companies in Recife in online advertising actions.
One of the advantages of being certified is due to the demonstration that such a company is upstanding and that our customers are satisfied, as we follow Google's best practices.
Agency Assessment Based on Google Reviews, Experts, Reclame Aqui and Google Trends
Hagile is an agency that serves several market segments that need to >leverage their results on the internet. Positioning on the internet with websites, social networks (Facebook, Instagram, Google, LinkedIn,) among others, generating Leads and several improvements to your business. The agency is a credit manager.digital campaigns to help your customers to climb more visibility, always looking for the best result and audience of your company on the internet, segmenting by niche, target audience.
Agency Assessment Based on Google Reviews, Experts, Reclame Aqui and Google Trends
José Maria Pessoa Neto - Hagile Agency Client
Businessman
The CIA Websites team was very helpful with us from the beginning of the website's creation. The work was amazing, we really liked it and we recommend it!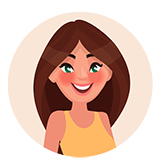 Marília Siqueira
Client - Hagile Agency
Sensational service, both the service and the project! Note thousand!!!
Humberto Pazzanese
Customer agency Hageli
Great advertising agency.
One of its clear objectives is to generate partnerships and promoters in business development.
With a team of qualified and trained employees, adding value to customers through the use of technology in personalized and innovative solutions.
We value honesty and credibility in our business. making our client's business ours.
Agency Assessment Based on Google Reviews, Experts, Reclame Aqui and Google Trends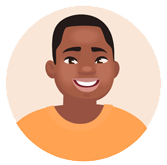 Anderson Rodrigo
Client - Recife Sites
Best of the reef price and service
Luciano Borges
Client - Recife Sites
Very attentive staff! Thank you very much for the service provided a good service makes a total difference in the result I am very satisfied!
Márcio Moraes da Silva
Client - Recife Sites
The agency performs the ideal Digital Marketing for its business model.
Prepare a digital marketing plan according to your company's reality.
Inserting your company, your brand in contact with your target market.
As one of its main differentials, CodPhix prepares several types of reports with key information about your company's positioning on the web, the company can be characterized as a small and delicate website studio that will strive to give shine to your project on the internet .
Agency Assessment Based on Google Reviews, Experts, Reclame Aqui and Google Trends
Always concerned with creating the best campaigns for your company, based on business history aligned with new digital tools, interacting with the customer throughout the project process, thus leaving them more secure and aware of how each stage is going. . In short, digital communication agency in Recife formed by young professionals extremely focused on quality, passionate about Creativity!
Agency Assessment Based on Google Reviews, Experts, Reclame Aqui and Google Trends
Ópera is an agency specializing in Digital Marketing and Advertising. Based in Recife/PE, founded in 2006 offering the best campaigns, solutions in Marketing, Advertising and Advertising performance. The objective is to strengthen the image of the companies served by the Opera, increase the traffic of visitors to the websites, gain new customers, improve the relationship with the potential public and optimize the results for your company.
Agency Assessment Based on Google Reviews, Experts, Reclame Aqui and Google Trends
Digital marketing agency in Recife, certified as Google Partner committed to generating excellent results for its customers. We work with website development, creation of virtual store platforms, management of social networks, digital marketing campaigns, creation of landing pages, website optimization, management of sponsored links, Facebook management, among other Digital Marketing services. We serve different segments in Recife with Digital Marketing, seeking lead capture, converting into sales.
Agency Assessment Based on Google Reviews, Experts, Reclame Aqui and Google Trends
W3V is a digital agency born in 2010 specialized in creating and hosting professional websites and corporate emails, managing social networks and creating logos. It stands out in the market for having its own creation platform and hosting server, which guarantees our customers investment prices lower than those charged by our competitors and total
Agency Assessment Based on Google Reviews, Experts, Reclame Aqui and Google Trends
The Agency has as its flagship being specialists in graphic design, web development and digital marketing.
Sites focused on conversions. These are sites with an attractive and beautiful design, but each page has a clearly defined conversion goal. The objective may be to make a sale, submit a contact form or to subscribe to an email marketing list, but it will always be present in an objective and clear way.
Agency Assessment Based on Google Reviews, Experts, Reclame Aqui and Google Trends
W2D is a company of digital marketing agency in Recife focused on achieving the best results for its customers. Helping your company to develop efficient strategies and innovative projects, capable of optimizing actions while generating visibility and prominence, as well as increasing sales and engagement with the public.
Agency Assessment Based on Google Reviews, Experts, Reclame Aqui and Google Trends
About the best Website Agencies in Brazil
Frequently Asked Questions Related to Website Agencies in Brazil
Choose the Right Agency According to the Project You Want to Develop
Bearing in mind the importance of this study, we have gathered below the main aspects that you should take into consideration when choosing the ideal Sites agency. Among them are the general quality of the services offered, the client portfolio, internet ratings and users' opinions and of course what your company's demands are. After all, each Agency has different strengths, it is vital to know first what you want!
Key aspects that guide the best choice of the service provider:
The timing of choosing the partner agency is crucial. After all, it is the first step towards achieving results in the online environment. However, for them to really arrive, a previous study of who will be the responsible partner for this execution is needed. With this in mind, we have gathered below some aspects that deserve attention when choosing the ideal agency to be your partner. Among them we can highlight the creation of logos, management of social networks, SEO with a focus on quality content and qualified traffic through Ads campaigns and email marketing, several of the agencies listed on the list work with such super important resources.
Top Resources from Top Website Agencies
In addition to being with the right website company, you no doubt need access to the best resources in the website market, we have listed below the top technologies for website creation and SEO in 2021.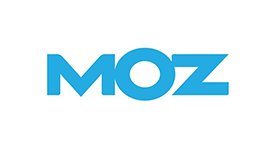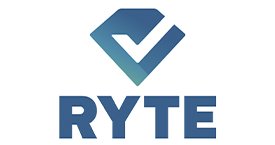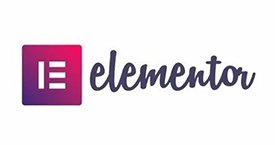 The visibility of your website and its results, which are directly linked to SEO factors is supported by three different pillars: discovery, relevance, and authority. Make sure your website keeps these three future SEO concepts in mind, and you will have a content marketing strategy that will naturally increase its place on search engine result pages (SERPs).
The images above show some of the top Website Optimization tools from around the world. These are the tools used by major companies and SEO experts to extract key data from their target audience, better understand their behavior and trends, and help them do killer SEO.
Ready to create your website in Recife (Pe)?
You have just checked an updated list of the best website companies and web technology creators in Recife that are a reference in the region, helping local businesses and adding unique value to your project in Recife.
Be sure to check with Agência Colors or any of the Agencies on the list of best agencies what is the best strategy for your business and how a website and services linked to it can take your company to another level on the internet.