Best Companies that build websites in Salvador
Check the updated list with the 10 best website agencies in Salvador, list of agencies that are a reference in website creation, website optimization, SEO and Digital Marketing in the city of Salvador, revised in 2021.
Factors observed in the analysis, List of Best Digital Agencies in Salvador
If you need to find a good website creation agency in Salvador (BA), see below the main strengths of the pioneers in the Bahia market. With a brief assessment of each company, specialists from different areas will assign an overall average score and cite what each agency excels at. In partnership with Reclame Aqui, Google Meu Negócios, Comparison of developed websites.
With more than 8 years in the Bahia market. The agency Inove Criações is specialized in website creation in Salvador. As small, medium and large companies from the most diverse segments. The focus on personalized service is one of the differentials of Inove Criações. The long-term relationship and the loyalty of small and medium-sized customers. seeks to be close to the customer, understanding their real needs and offering solutions that add value to their business, facilitating the company's day-to-day activities or reducing costs.
Agency Assessment Based on Google Reviews, Experts, Reclame Aqui and Google Trends
Edilson Estrela - Client - Innovate Creations
Businessman
For me, the best web designer and website creation company in Salvador. I've been a client for a long time and I have nothing to complain about. Good service, transparency in everything that is done and a fair price. I RECOMMEND!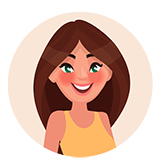 Ana Paula Neves
Customer - Innovate Creations
Positive evaluation: Quality, Responsiveness, Value Always available, quick and resolute feedback!
GILSON RAMOS DE JESUS ​​RAMOS
Customer Innovate Creations
Good evening ! This company is a very serious , very responsible company .
The agency WEBSID Sites and Digital Marketing, an agency that develops strategies and solutions through the web. Its main focus is to provide quality services that address the demands and needs of our customers. The company shows knowledge by understanding that all this is only possible through the support and commitment of a team of qualified professionals, using state-of-the-art technology and taking care of every detail throughout the project. With the support of modern technological resources, Websid is able to develop communication and marketing strategies, adapted to the reality and trends of each moment, thus translating into positive results for its customers in Salvador.
Agency Assessment Based on Google Reviews, Experts, Reclame Aqui and Google Trends
Agência Digital Abrasivo is active in digital marketing. Headquartered in Salvador and with a branch in Aracaju, but it serves all of Brazil. His focus is on digital marketing for companies (Social Media Management, Inbound Marketing, Google Adwords, Email Marketing, Google Street View, among other services). The agency has qualified professionals from different areas of expertise.
Agency Assessment Based on Google Reviews, Experts, Reclame Aqui and Google Trends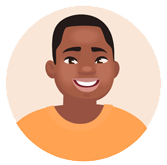 Antonio Victor
Client - Digital Abrasive
Company Qualified in Digital Marketing strategies, support for large and small companies. I recommend Their work.
Marcio Santos Gacilin
Client - Digital Abrasive
Pleasant atmosphere and courteous professionals. Regarding the company's mission, Abrasivo met my expectations, offering conditions that made it possible to hire its services.
Clebson Lelis
Client - Abrasive
Here I would like to praise the excellent work developed by the entire Abrasivo Digital team, always together with competence and professionalism. This one I indicate to everyone without fear of making mistakes and I sign below.
A great web agency from Salvador a website creation company. with simple designs, easy navigation and fast loading. Specialist in creating websites, the agency has other web services. the commitment to the quality of service delivered to your customer.
Agency Assessment Based on Google Reviews, Experts, Reclame Aqui and Google Trends
BeeWeb is a complete Digital Agency focused on creating websites in Salvador, what Americans call full agency, capable of meeting all possible customer needs – and offering much more: from planning and website architecture to actions with Social Networks is what you will find when dealing with these talented professionals.
Born as an idea we called Central-Mails at the end of 1999, a startup that was dedicated only to outsourcing emails, BeeWeb, with a vision of the potential market, advanced, developed its own technologies and consistent and personalized designs, starting to create portentous pages on the Internet, implement new services and impose a market position through special services for its select clientele.
This concise, orderly work, revolving around a high quality production and that stands out from the ordinary reminded the operation of a hive, its tireless bees and its perfect combs, oh we forgot to mention, the Bee Web is crazy about bees! LOL.
Agency Assessment Based on Google Reviews, Experts, Reclame Aqui and Google Trends
The agency works with a methodology that combines good ideas, advanced visual programming and cutting-edge tools, a combination that results in innovative and efficient work. differential service with complete reports on the progress of projects sent monthly to clients. Combining transparency, commitment to the result with employees of extreme competence.
Agency Assessment Based on Google Reviews, Experts, Reclame Aqui and Google Trends
A Click Interativo With more than 250 sites delivered, since the beginning of its activities The agency A Click Interativo has a clear vision of what should be done, how to do it and with what objective, always focusing on generating good results. Focusing on developing a good website generates business for your company and awareness for your brand. Whether it's an institutional site, providing services or selling products, it is essential to have a site suited to the company's marketing, communication and objectives needs.
Agency Assessment Based on Google Reviews, Experts, Reclame Aqui and Google Trends
Digital agency focused on results Triunit. A Digital Agency in Salvador with over 10 years of expertise. The mission is to offer quality, agility, exclusivity and excellent service. Triunit's team is made up of passionate professionals who constantly seek innovation in the profession with a focus on customer satisfaction and stand out as a good provider of digital services in Salvador.
Agency Assessment Based on Google Reviews, Experts, Reclame Aqui and Google Trends
A digital agency that develops digital solutions to help people and organizations across Brazil. With a team of specialist collaborators willing to understand your business and help you with On-Demand Solutions Nucleus to plan and develop online business using digital startup methods and focused on results
Agency Assessment Based on Google Reviews, Experts, Reclame Aqui and Google Trends
The agency Acarioca is a website developer in Salvador with a Content Manager. Specialized in Website Creation in Salvador and Website Optimization in Salvador, we develop customized websites according to each client's desire, based on professional themes. We use the best technologies integrating with the best content management system on the market, WordPress.
Agency Assessment Based on Google Reviews, Experts, Reclame Aqui and Google Trends
About the best Website Agencies in Brazil
Frequently Asked Questions Related to Website Agencies in Salvador
Choose the Right Agency According to Your Profile
Bearing in mind the importance of this study, we have gathered below the main aspects that you should take into consideration when choosing the ideal Sites agency. Among them are the general quality of the services offered, the client portfolio, internet ratings and users' opinions and of course what your company's demands are. After all, each Agency has different strengths, it is vital to know first what you want!
What to consider when choosing your agency?
The timing of choosing the partner agency is crucial. After all, it is the first step towards achieving results in the online environment. However, for them to really arrive, a previous study of who will be the responsible partner for this execution is needed. With this in mind, we have gathered below some aspects that deserve attention when choosing the ideal agency to be your partner. Check out!
Top Resources from Top Website Agencies
The right Website Company can put your business one step ahead of competitors. The companies listed above have qualified professionals to serve the public in the main web technologies.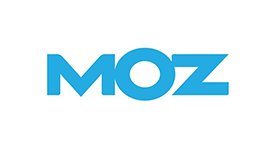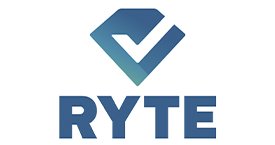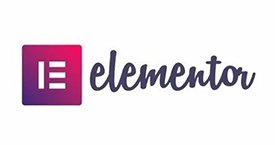 The visibility of your website and its results, which are directly linked to SEO factors is supported by three different pillars: discovery, relevance, and authority. Make sure your website keeps these three future SEO concepts in mind, and you will have a content marketing strategy that will naturally increase its place on search engine result pages (SERPs).
The images above show some of the top Website Optimization tools from around the world. These are the tools used by major companies and SEO experts to extract key data from their target audience, better understand their behavior and trends, and help them do killer SEO.
Ready to go to the Next Level?
A digital strategy is a comprehensive plan, covering the business, objectives and activities to achieve those objectives… The best digital strategies bring all marketing activities together in order to promote a solid and consistent brand image.
Be sure to check with Agência Colors or any of the Agencies on the list of best agencies what is the best strategy for your business and how a website and services linked to it can take your company to another level on the internet.