Best Website Creation Agencies RJ
Here you can check the updated list with the 10 best website agencies in Rio de Janeiro, we list the companies that are featured in website creation, website optimization, SEO and Digital Marketing in RJ.
Factors observed in the analysis, Best Website Creation Companies in Rio de Janeiro
If you need to find a good website creation agency in Rio, follow the main information below. Strengths of the pioneers in the Rio market. With a brief assessment of each company, specialists from different areas will assign an overall average score and cite what each agency excels at. In partnership with Reclame Aqui, Google Meu Negócios, Comparison of developed websites.
A Colors stands out for years in RJ. As a specialist in the market of website development e digital marketing.
The reference that stands out is excellence in the execution of its services and is focused on the high satisfaction of its customers for bringing life, and innovation, giving new impetus to business in the digital world.
An intelligent process and high understanding of the briefing and intelligent planning using modern and sophisticated tools guarantee high success rates for projects of diverse scopes.
What puts it slightly ahead in the first place is its prominent Google service and super advanced SEO.
Colors has specialized professionals and expertise years in the website creation and digital marketing sector, standing out among the best website companies in RJ for creativity and promptness in providing their services.
Agency Assessment Based on Google Reviews, Experts, Reclame Aqui and Google Trends
A Rio Brand works in Website Development, creating Institutional Websites, E-commerces, Mobile Websites and Cloud Systems. The agency works in the management of Social Networks and has a differential in making effective email marketing campaigns for its clients, the company does not have complaints on Google, however it still has no record in the Complain here.
Born at the beginning of the expansion of the Internet in Brazil, RioMarca is an agency specialized in website development, social media management e digital marketing industry. Our expertise was formed in practice, developing more than 1.000 projects since 2005 in the most diverse business fields.
The main focus according to the company is the customer, where they set up the entire marketing strategy, from the creation of the website and the definition of the target audience, to the execution and analysis of the results at the other end. Our DNA is flexible, we can mold ourselves to the rhythm of each client, always offering the best technology to facilitate processes and leverage sales.
With a good experience in market news, they are looking for the most up-to-date tools, both for development and for marketing management. This is reflected in a complete consultancy and the drive to obtain the best possible result.
Agency Assessment Based on Google Reviews, Experts, Reclame Aqui and Google Trends
Alexandre Alves - RioMarca Client
Businessman
I have been a client for over five years and I trust the agency's work. I recommend!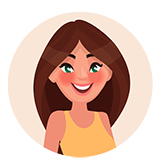 Aline Mendes
Businesswoman - Client RioMarca
I was very well attended to all my expectations. Recommend faithfully!
Paulo Moraes Vascaíno in America
Client - RioMarca
Very good work, I had all the directions and I found the layout of the site very current... I made e-commerce and website!!!
A Web in Rio is a website creation company in Rio de Janeiro, but has many customers throughout Brazil. Main services: Websites, applications, online stores and also SEO services (positioning your website on Google). It has great professionals and helps you with all your website marketing planning. The company has 0 complaints in the Complain here.
Main services:
Responsive Sites
Development of responsive websites in all screen sizes. Today, 75% of websites are open on mobile phones.
Payment methods
We do not create online stores, but we can add payment methods within your website.
Systems development
Maybe what you need right now is a virtual system for a particular task. The Web in Rio can give you a hand in this task with its systems know-how.
Agency Assessment Based on Google Reviews, Experts, Reclame Aqui and Google Trends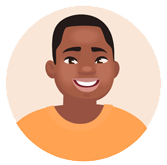 Solomon Lisbon
Client - Webnorio
I needed to create a website and they referred me to the Web in Rio. Definitely The Best Website Creation Company in Rio de Janeiro. A technical team, great service, I recommend the guys' work.
Daniel Biacchi Raymundo
Client Entrepreneur - Webnorio
Thinking about Website Creation? The WEb staff in Rio manja muiiiiiito I needed a website that could translate my business well and they responded immediately. I recommend.
Thiago Martinz
Customer - webnorio
Thank you very much, without a doubt the best website creation company in rj
Daniel Web is an agency with total focus on creating websites in wordpress and creating logos. The company has expertise in web application development. Your Portfolio features sites that really resemble each other a lot but that won't be a problem for most companies wanting a new site, zero complaints total on the site. Complain here.
Agency Assessment Based on Google Reviews, Experts, Reclame Aqui and Google Trends
The agency Build Your Website works in Website Creation, WordPress Sites and Blog Creation. With the creation of personalized websites and blogs with relative agility and good delivery times, its exceptional service and a relatively varied portfolio. The company is not registered in the Complain here.
Agency Assessment Based on Google Reviews, Experts, Reclame Aqui and Google Trends
Webnativa agency has established itself as a modern company that offers digital solutions with a focus on website development and online strategies for companies. Located in RJ and with the range of local customers, the company has gained space and surpassed competitors that were bigger than the same. Webnativa has 0 complaints in the Complain here.
Agency Assessment Based on Google Reviews, Experts, Reclame Aqui and Google Trends
The CSX agency was taking its first steps. With 100% digital DNA, CSX is a complete digital agency that develops creative and innovative solutions for small and medium-sized companies seeking the best results on the Internet. The CSX Agency brings together highly qualified and motivated professionals, involved in different areas of knowledge, including: computer science, data modeling, data management, software engineering, web design, marketing, navigability, usability, among others.
Agency Assessment Based on Google Reviews, Experts, Reclame Aqui and Google Trends
Aquarela Websites – is a solid company in the development market of websites e digital marketing industry. Its team is made up of highly trained professionals who are attuned to new market trends. Aquarela invests in good practices and staff training to provide a high level of service and consequently generate great customer satisfaction, 0 complaints in the Complain here.
Agency Assessment Based on Google Reviews, Experts, Reclame Aqui and Google Trends
Ventura is an agency specializing in Internet solutions covering virtual stores (e-commerce), website creation, corporate portals, b2b solutions, email marketing, web marketing consultancy and web software development. The Ventura agency has been in the market for 10 years and has 0 complaints in the Complain here.
Agency Assessment Based on Google Reviews, Experts, Reclame Aqui and Google Trends
10. And The Design Studio
OEA Design Studio RJ Identifies itself as a Website Creation, Digital Marketing and Application Development Agency located in Rio de Janeiro
Focused on: Website Building, E-commerce Creation, Website Maintenance, Website Updating, Website Hosting, Visual Identity, Social Media Management, Email Marketing, Website Optimization for Search Engines and much more!
OEA Design Studio has the purpose of developing the best results in Website Creation and Visual Communication for its clients and has excellent reviews on Google.
Agency Assessment Based on Google Reviews, Experts, Reclame Aqui and Google Trends
About the best Website Agencies in Brazil
Frequently Asked Questions Related to Website Agencies in Brazil
Choose the Right Website Company According to Your Profile
Bearing in mind the importance of this study, we have gathered below the main aspects that you should take into consideration when choosing the ideal Sites agency. Among them are the general quality of the services offered, the client portfolio, internet ratings and users' opinions and of course what your company's demands are. After all, each Agency has different strengths, it is vital to know first what you want!
What to consider when choosing your agency?
The timing of choosing the partner agency is crucial. After all, it is the first step towards achieving results in the online environment. However, for them to really arrive, a previous study of who will be the responsible partner for this execution is needed. Attention to aspects such as: References and success cases, evaluations on the internet, previous results presented and niche specialization in the service you want to hire are points that, when closely observed, can guarantee you greater peace of mind and avoid any misunderstandings with the Agencies, each one has its particularities and strongest points, choose according to your main objective.
Top Resources from Top Website Agencies
In addition to being with the right website company, you no doubt need access to the best resources in the website market, we have listed below the top technologies for website creation and SEO in 2021.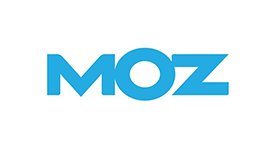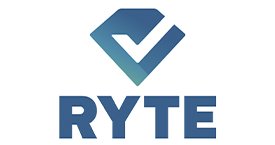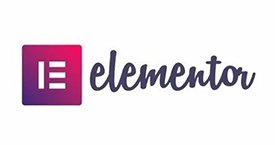 The visibility of your website and its results, which are directly linked to SEO factors is supported by three different pillars: discovery, relevance, and authority. Make sure your website keeps these three future SEO concepts in mind, and you will have a content marketing strategy that will naturally increase its place on search engine result pages (SERPs).
The images above show some of the top Website Optimization tools from around the world. These are the tools used by major companies and SEO experts to extract key data from their target audience, better understand their behavior and trends, and help them do killer SEO.
Follow the Latest News from the World of Sites, SEO and Digital Marketing in Our Blog
Did you like these tips Choosing the Right Agency for Your Site in Rio?
A digital strategy is a comprehensive plan that covers the business, goals and activities to achieve those goals. The best digital strategies unite all marketing activities in order to promote a solid and consistent brand image with a focus on generating results.
Be sure to check with Agência Colors or any of the Agencies on the list of best agencies what is the best strategy for your business and how a website and services linked to it can take your company to another level on the internet.