SEO / Website Optimization
SEO (Search Engine Optimization) are marketing strategies and targeted online content creation that aim to position a certain page of a website, blog or online store in the first results of online search engines such as Google, Bing and others. The main focus of the SEO work is to increase the DA (Domain Authority) and through this make the organic content of the website become a reference on the internet at a local and even global level.
Our Success Case - Organic Search and Domain Score Increase
Check out the list of some of the results we achieved on Google thanks to the ADVANCED SEO technology from Agência Colors, which today is based on the user experience as its main pillar.
Without a doubt, a type of content aimed at the target audience, taking into account the EAT factors: specialization, authority and reliability of the site in the search, also exert great influence, as well as many others.
We stand out in the organic search in Brazil and across the globe, if we're at the top, we can help you get there too.
Our Clients' Success Story - Organic Search and Highlights from Various Sectors on Google
SEO Colors Agency Clients
Check out the list of some of the results we achieved on Google for clients from different segments thanks to Agência Colors' ADVANCED SEO technology, which today is based on the user experience as its main pillar.
An extremely thorough study of SERP, Trends, Competitors,
SEO is more than repeating words. Today algorithms resemble people and the focus of the page or article should be the user experience (UX).
Feel the experience when browsing all sections of our website that something unique and written especially for you is to come! This is the sensation that we always seek to provoke to differentiate us in search and content, originality and content targeting for the ideal persona, in your case.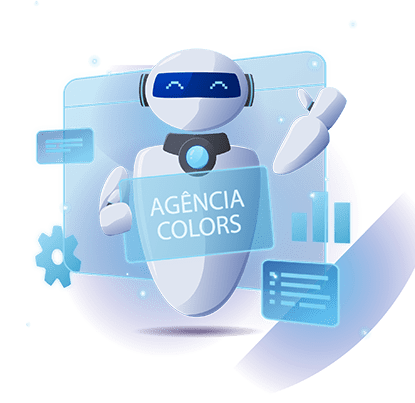 If the goal of a business is to grow using SEO strategies, be happy to know that you found the icing on the cake, read below for the top SEO strategies for the year 2021 following user behavior trends and Google algorithm updates.
UX Design – Interface, Experience and Content Relevance with the main focus on the User
We develop nice, organized and well-viewed websites focused on your segment and your key persona, the secret of a good UX is to focus primarily on how people will interact with this content, how the page is viewed and loaded, as well as the overall quality of writing and veridical information referenced are a bonus at all times.
EAT Factors – Be a Reference in Your Segment
Basically EAT which would be an abbreviation for the English nomenclature Expertise, Authoritativeness, Trustworthiness translated into Portuguese " Expertise, Authority and Reliability" would be like a concept that Google in general has of your website and all the content on it.
Compliance with these aspects is essential because the observance of these factors that include the veracity of information, structural quality of pages, loading on mobile devices and others, can take you up in Google searches, becoming a reference in your specific niche.
Exclusive Strategies from Colors Agency
And it's clear folks that a good wizard doesn't reveal all his tricks lol. Logo in SEO packages offered to clients of Agência Colors, several strategies are adopted aiming broad fronts of the website, increase of authority backlinks, growth of daily organic visits in order to make your website move well and more easily noticed by Google.
The Colors Agency offers expert advice on Moz, Sem Rush, Ryte tools and we work with technology partner companies in Australia and the US that offer key market information combined with Google Trends and Analytics.
Among all the ways to reach a certain group of people who search about a subject, service or product, being on the Top of Google for free is without doubt one of the ones that generate greater credibility.
Surely you've already noticed that there are some sites that always appear when searching for something in your segment. Well this means that you have become a real authority on the internet, SEO helps a lot in that.
When the typical question "What does Google take into account to position sites" is asked the answer is clear, the key is in SEO. And indeed it is, after all SEO encompasses a whole set to generate web visibility.
There are several ways to use Google suites to add value to your online business and without a doubt Google Ad Sense stands out. Earn money on your website with advertisers across the globe.
It's practically impossible to find a great reference company in your sector and hasn't often applied or applied several SEO strategies, the main players in the market always opt for SEO.
Appearing with a Site link and a Title and Brief Description Call with your site on Google is not the only way to appear nor the one that stands out the most. It is vital to have Faq Lists, Structured Snippets and Mobile Friendly.